Stress Relieving
Stress relieving provides controlled heating and cooling rates allow for the removal of internal stress generated by manufacturing and welding processes. Stress relieving prevents post manufactured parts from distortion or stress cracking. This process operates at a relatively low temperature and does not produce significant change to the materials structure or mechanical properties.
PROCESS ATTRIBUTES:

Controlled heating and cooling rates
Remove residual internal material stresses
Ideal post weld heat treating option

No change in mechanical properties

Little or no distortion of the part

Process up to:

72" long
36" diameter
1,500 pounds
Contact Thermex for more information on our Stress Relieving capabilities.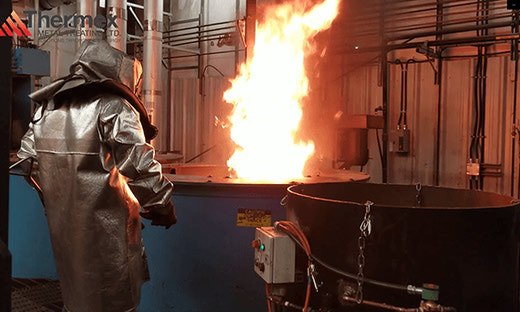 Thermex has installed a new pit furnace using a fast oil quench to handle to the wide range of part sizes, shapes and material grades that come through our shop.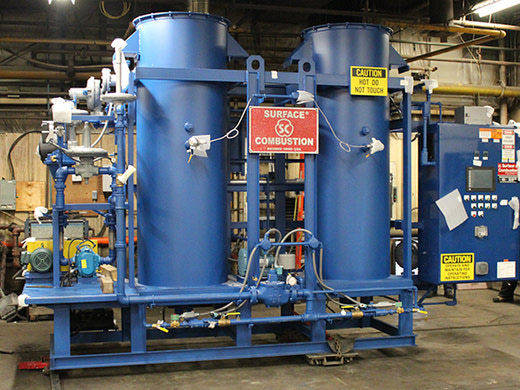 A new endothermic atmosphere generator has arrived at Thermex Metal Treating. This new addition is part of Thermex's commitment to the latest in atmosphere control technology.